You can choose the quantity you need and see the discounted price.
Read more
Product customization
Don't forget to save your customization to be able to add to cart
Expandable Cable Sleeving has flexible structure, it is used for desktop cable protection and for the protection of the cable installation for the panel.
PET(Polyethylene terephthalate)
Material : Polyester
Working temperature : -50°C ~ +150°C
Melting point : 240±10°C
Color : Black and Grey
-UL94V-2 Flame retardant
-Prevents damage to hoses and cables operating in harsh conditions
-Resistant to gasoline, diesel and cleaning solvents
-Economical and easy assembly
Our Velcro models are our CPET Models.
NOTE: If you purchase more than the meter specified in the same size and color products, the product is sent as one piece unless otherwise stated.
Expandable Cable Sleeving used for desktop cable protection and protection of the cable installation for the panel, and has a stretchy structure. PET (Polyethylene terephthalate) Polyester, flexible and expandable structured cable collection socks are flame retardant. It is resistant to abrasion and resistant in a wide variety of industrial applications. Because of open weave structure, it can be easily used with cables or hoses with large connectors. The fully expanded cable collection sock can be 1.5 times larger than the initial size.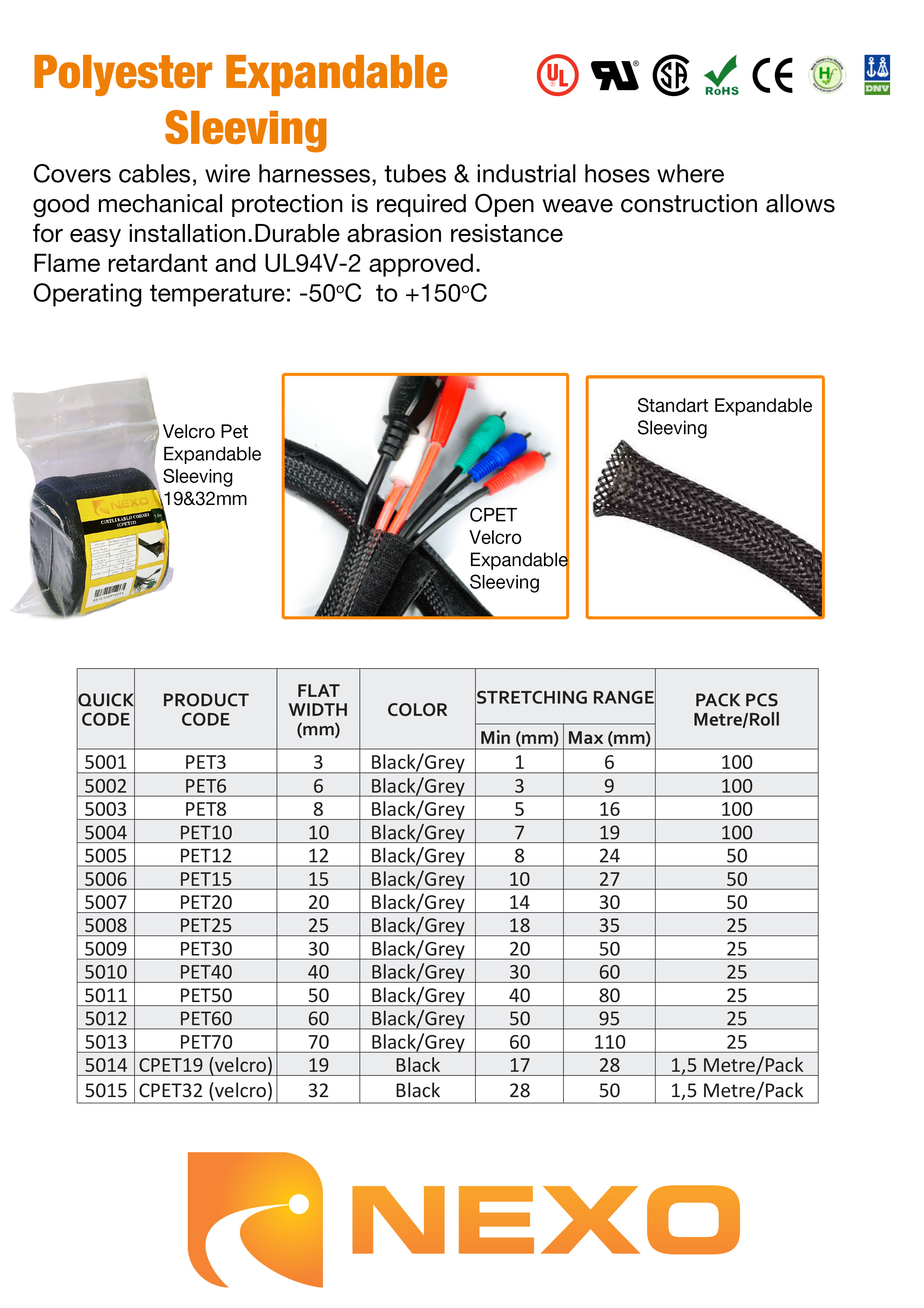 Read more
Arif Beğendik
Almış olduğum malzeme işimi gördü, kalite beklediğimden daha iyiydi.
Leave a review